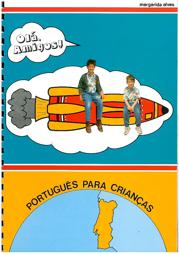 Children are very good at learning a new language, but it must be fun!
Margarida has written a book "Olá, amigos!" for 7 to 10 year old children who need to learn Portuguese as a foreign language.
It contains basic grammar exercises, vocabulary and easy stories to practise conversation.
It is a workbook with games, puzzles, songs, pictures to colour in and other written exercises which children will enjoy while learning.
It's like a colouring book full of fun activities!
Margarida's School - TUKTUK SCHOOL in Cambodia
Margarida Alberty is TEACHING ENGLISH AND HELPING CHILDREN in CAMBODIA !
Learn all about her volunteering work: